Effective January 1, 2015, there will be two important changes to OSHA's current injury and illness recordkeeping and reporting requirements.
This series of changes moves to complement traditional OSHA enforcement procedures by opening a dialogue with employers on preventing future injuries and illnesses. If OSHA can better understand where these incidents are occurring, they can more efficiently target enforcement procedures and compliance assistance efforts.
The change expands the list of severe work-related injuries that all nonexempt employers must report.
Current
As of January 1, 2015

All fatalities within 8 hours
Inpatient hospitalizations of 3 or more employees within 8 hours

All fatalities within 8 hours
Inpatient hospitalization of any number of employees, amputation or losses of an eye within 24 hours
In an effort to improve workplace health and safety, and to better target industries with higher injury rates and workplace safety violations, OSHA will shift from the Standard Industrial Classification system (SIC) to the North American Industry Classification System (NAICS). This change will update the list of industries that are exempt from maintaining injury illness logs. Using NAICS will create alignment with data produced by the Bureau of Labor Statistics to allow for injury illness incident rates to be more easily compared across a variety of industries. NAICS identifies 1,170 industries while SIC catalogs only 1,004.
OSHA provides some reassurance for new businesses that have to begin reporting in 2015. The agency estimates no more than $100 a year in expenses for the following activities: training, completing, posting and certifying the OSHA 300a form. Also OSHA estimates effort of less than an hour each for completing forms for each recordable, and reporting inpatient hospitalizations or amputations.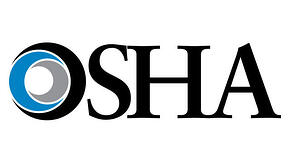 Expectations Looking Forward
OSHA estimates 25,000 reports to result from the new ruling -- a challenging task when the amount of the paperwork and processing time is considered.
The next update to reporting requirements will come in 2015. Look for our blog post that will cover the Tracking of Workplace Injuries and Illnesses proposed rule for broader and more regular data collection.
Full article at https://www.osha.gov/recordkeeping2014/index.html