Earlier last week, the FDA issued a report on the increased number of deaths and incidents related to the consumption of dietary supplements containing kratom.
The FDA is currently involved in the recall and destruction of kratom-containing products.
The Centers for Disease Control and Prevention (CDC) has also issued statements about the recent cases. CDC research indicates that kratom is likely a contributing factor of the recent outbreak of salmonella across 20 different states.
73% of the interviewed salmonella victims reporting ingesting kratom-containing pills, powders, or teas.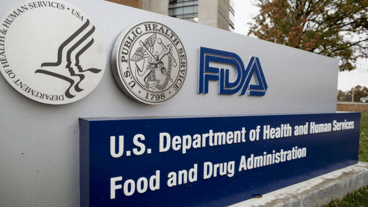 Photo By Al Drago/CQ Roll Call
According to the FDA, 44 deaths have already been linked to the use of kratom products.
But so far, none of the salmonella victims are included in that death toll. The FDA did not report where or when the 44 deaths it has been investigating occurred.
The CDC is recommending that people do not consume kratom in any form.
"This outbreak associated with kratom-containing capsules, teas and powders, underscores the risk that harmful bacteria may contaminate these products when not subjected to manufacturing controls to eliminate that risk, in addition to the overall safety concerns for kratom itself," the FDA explained in a recent news release.
Kratom is an opioid substitute, and is consumed for its stimulant effects. The kratom plant is native to southeast Asia. Other common names for kratom include Thang, Kakuam, Thom, Ketom and Biak.
The substance is often brewed in tea, chewed, smoked, or ingested in pill form.
Some users of kratom believe that it can help treat their opioid dependency. But according to the FDA, "there's no reliable evidence to support kratom's effectiveness for this use."
Before a drug can be legally marketed for therapeutic uses in the United States, the risks and benefits must be evaluated as part of the regulatory process. Currently, there are no FDA-approved therapeutic uses of kratom.
According to the FDA, "there is no evidence to indicate that kratom is safe or effective for any medical use."
Some manufacturers of kratom are voluntarily recalling their products under cooperation with the FDA.
Those distributed under the brand names Botany Bay, Enhance Your Life, and Divinity have agreed to stop selling all products containing kratom. These brand names are sold under the company Divinity Products Distribution of Grain Valley, Missouri.
The FDA reported it is not aware of any recent reports of illnesses specifically traced back to the brands sold by Divinity Products Distribution
Both government agencies are encouraging other manufacturers and drug companies to recall their products that contain kratom.
FDA commissioner Scott Gottlieb, states that the "extensive scientific data we've evaluated about kratom provides conclusive evidence that compounds contained in kratom are opioids and are expected to have similar addictive effects as well as risks of abuse, overdose and, in some cases, death."
In November 2017, the FDA reported that calls to U.S. poison control centers regarding kratom increased 10-fold from 2010 to 2015. Hundreds of calls have been made each year. The agency hopes to raise awareness and inform the public of this growing concern.