June is National Safety Month. The National Safety Council has assigned this year's theme to be "What I Live For" - because no matter what your passion is, being safe will ensure that you can keep doing it.

In light of keeping and raising awareness, here are a couple tips to remember for staying safe in the workplace.

Signage

With slips, trips, and falls being one of the top causes for injury or death in the workplace, keeping up with safe practices is crucial. But for times when there is a temporarily unsafe area, such as during construction or outdoors in bad weather, placing signs is an important step. Many people navigate their workplaces on auto pilot and may miss to check whether the floor will be slippery or the stairs don't have hand rails. Placing appropriate warnings in the right places helps reduce these incidents. In addition, if you see a spill or other potential hazard, don't just pass by it, clean it or alert someone to take care of it.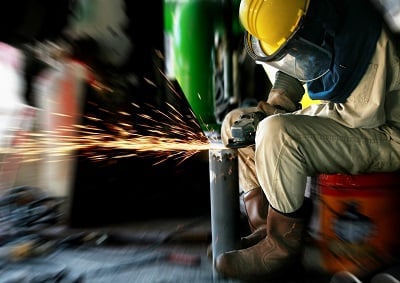 Training
According to the National Safety Council, 25% of emergency room visits could have been avoided with some basic first aid and CPR certification. Taking a professional training course in CPR and first aid will help prevent trips to the emergency room, plus provide some peace of mind. Forklift training is another important step to ensure a safe workplace. Drivers and operators must always take measures to stay up-to-date on the latest training programs offered by a certified agency.
Lift Properly
Many jobs require heavy lifting at some point. Know the proper ways to lift and avoid injury. Gauge how heavy something is before attempting to lift it. Wear non-skid shoes to help ensure you don't slip as you lift, and remember to always lift with your legs, not your back.
Fire Safety
Fire safety is one of the most crucial types of safety. Have a fire plan prepared in case of emergency, including the route you need to take in case of fire, and where all fire extinguishers are located.
Practice fire drills every so often to make sure proper procedures and efficient escape routes are known by everybody. Panicking doesn't help in an emergency, and it is important everybody feels comfortable enough with plans of action to prevent spreading panic.
Seminars and Courses
Have required training courses taught by professional safety experts every year (or more). Workplace health and safety is everyone's responsibility and by always learning and sharing important safety measures, everyone will be doing their own part. Additionally, consider being proactive and take courses in your own time -- whether for workplace, at home, driving, or otherwise, safety anywhere is not something that should be taken for granted.