In 2014-2015, about 27.3 million working days were lost in the UK due to work-related illnesses and workplace injuries. Employers located in the UK are required by law to report all workplace accidents under RIDDOR regulations. For organizations located in the UK, with satellite offices or facilities located there, it is important to be familiar with these regulations.
RIDDOR, Reporting of Injuries, Diseases, and Dangerous Occurrences Regulations 2013, is a statutory instrument of the Parliament of the United Kingdom managed by the UK's Health and Safety Executive (HSE), whose goals are to reduce work-related death, injury, and ill health. These regulations require employers, the self-employed, and those in control of premises to report specified workplace incidents via the online RIDDOR forms. Employees or representatives of the public who wish to report incidents or concerns can do so using a separate form and procedure.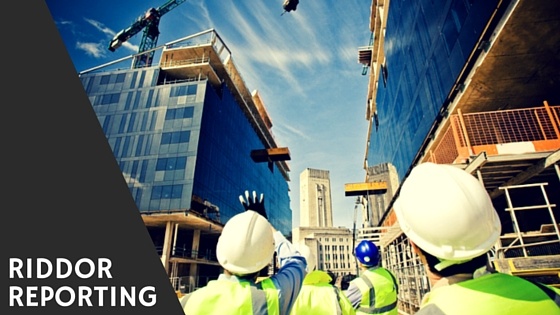 RIDDOR defines workplace accidents as "a separate, identifiable, unintended incident, which causes physical injury." Examples include a falling object striking someone, a person cutting herself on a piece of equipment, and death. RIDDOR also only accounts for accidents that are work-related, meaning they occurred because of or in relation to a work activity. If you are unsure as to what qualifies as a workplace accident under RIDDOR regulations, you can review examples here. Reports typically must be submitted within 10 days of the incident; exceptions include accidents that result in 7 or more days of an incapacitated worker (15 days to submit) and cases of occupational diseases or death (submit as soon as possible).
Reports are submitted online* and go directly to the RIDDOR database with a copy emailed to the submitter and any other appropriate parties as determined by local authorities. Reports can be submitted via telephone or paper forms but are not typically advised. Your organization must maintain records for a minimum of 3 years.
EHS software offers a variety of ways to help you and your organization comply with RIDDOR regulations. The web-based EHS Insight solution can help you collect, organize, and maintain relevant RIDDOR data to assist you in completing the RIDDOR forms. The EHS Insight App (supported for Apple and Android devices) and its offline capabilities can allow you to start capturing data immediately on your phone or tablet onsite where the accident occurred, even without access to the internet. Once back in the office, you can access that same data via your computer's browser to assist you in filling out the appropriate online RIDDOR form.
Request a demo to learn more about how EHS Insight can help you and your organization with RIDDOR compliance.

*Companies located in Northern Ireland use RIDDOR regulations but utilize a separate set of forms.