March is Save Your Vision Month. What measures are you taking to protect your eyes?


Regular Exams
Getting regular eye examinations can help prevent further vision loss. Visiting your optometrist as soon as you notice any changes in your eyesight is among the best preventative methods. It's not only good for your eyes but the rest of your body's health. Diabetes is often diagnosed by an eye exam. Glaucoma can be treated much sooner if you have your eyes checked frequently.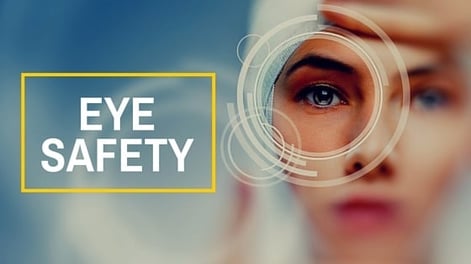 Prevent Eye Strain
When spending a lot of time in front of a computer screen, you may start to notice changes in your vision. Your eyes get dry and your sight may become blurry. This is likely to happen when you don't blink while sitting in front of a computer screen. To ergonomically position your screen, you can consult with workplace safety experts to create a safe workspace. Having a humidifier nearby or the occasional use of saline eye drops may also be helpful to reduce eye strain. Consult with your doctor first to make sure dry eyes or blurry vision aren't the result of other medical issues.
Eat Healthy for Your Eyes
There are lots of foods that can help keep your eyes in excellent condition. Carrots, with beta carotene are great, but they are only one of many selections. Leafy greens contain lutein and zeaxanthi which help prevent macular degeneration and cataracts. Eggs are a good source of lutein, zeaxanthin and zinc. Citrus fruits and berries contain high levels of vitamin C, and may reduce your risk of eye disease. Fatty fish such as tuna or salmon contain a great amount of docosahexaenoic acid (DHA), which is also found in your retina. Low levels of DHA may contribute to dry eye syndrome.
Check out a few tips from the American Optometric Association on protecting your eyes at work.