The EPA's stated goal is to protect the environment. Part of that job falls on the heavy shoulders of those who must ensure compliance with regulations. What has EHS pros worried? Here's a short summary.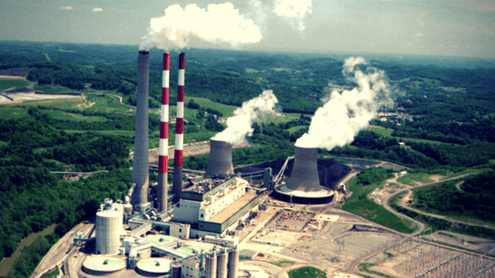 Photograph courtesy of FirstEnergy
It's hard to find anyone who believes the country is light on business regulation. There are, after all, thousands of rules on the books governing everything from the way we handle waste to the way we cool our warehouses.
EPA Regulations Cause Concern
One arm of the government that has EHS professionals worried is the EPA. That's because with the fast pace of change in almost every sector, from agriculture to retail to energy, regulations just keep on coming.
Perhaps no industry feels the sting of an increasing compliance burden more so than oil and gas. Here, events like the BP Deep Water Horizon oil spill and the recent boom in natural gas extraction have forced the EPA to administer more guidelines, and tougher ones at that.
What, Exactly, Are EHS Professionals Worried About?
The more regulations there are, the more complex compliance becomes. Information is the first problem, as companies struggle to stay abreast of new waves of regulations each year.
The second hurdle for compliance is awareness. How can managers make sure that all employees are aware of new rules, guidelines and protocols? That leads us to training development and then of course there's implementation of that training. See how training tracking software can help improve your program.
Plus, follow-through with audits and inspections and monitoring of daily productivity.
Whew, no wonder EHS professionals get a little anxious every time the EPA makes an announcement! And for those who work in the oil and gas industry, it's even more intense: natural gas extraction companies have developed new techniques much faster than the EPA has been able to pass regulations. That means companies can expect changes soon.
EHS pros needn't worry, however, if they have the right EHS software package. Today's products are capable of handling data for regulations, compliance, audits and inspections, incidents, reports, and so much more. It's a good thing too, since when everyone is winning at compliance, everyone is winning at protecting the environment and keeping business flowing as well.