You may have worked with Microsoft Outlook or other software to schedule your daily, weekly, and monthly tasks. When you're out of the office, you might ask a colleague to take care of pending tasks, or work through your vacation time to get them done. Now, with automated systems, you can help your organization become more efficient, giving you the ability to streamline all aspects of your incident management program.
Incident management software is designed to help you track outstanding actions, manage due dates and workflows. When an action is due and a staff member does not promptly take care of the outstanding item, the action is automatically delegated to either their manager or one of their colleagues.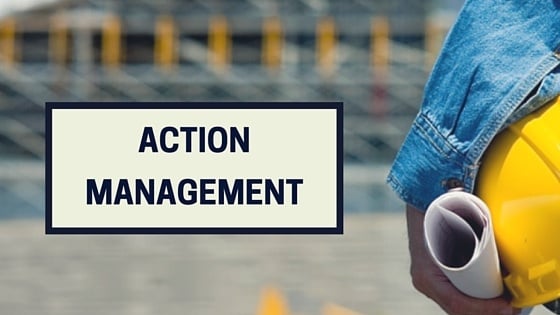 When you transition from paper or spreadsheet-based systems to an automated and centralized solution, the terminology might initially set you off. It's important to recognize the three distinct types of actions you want to manage separately.
Corrective Actions
This type of action is used to address issues that come up ad-hoc or unexpectedly. For instance, if you come across a railing that isn't properly attached, it is of best practice to send out a corrective action. This ensures that all appropriate parties are informed, and that it requires special attention. Corrective actions are also used to help improve an organization's safety culture.
Preventive Actions
This action is closely tied with corrective actions, and together form CAPA. For example, preventive actions can help an operations team make sure that railings in all locations are checked. It's a method to identify opportunities for process improvement and to implement new safety methods.
Compliance Task
While CAPAs are driven by the company's management system, compliance tasks are proactive methods used to ensure workplace policies are properly implemented. Use these tasks to schedule an annual revision of your current management system. It's also a great approach to ensure all monthly and annual audits take place on time.