Solar energy isn't exactly new technology, but recent developments and improvements have placed the energy source leaps and bounds over where it was just a decade ago.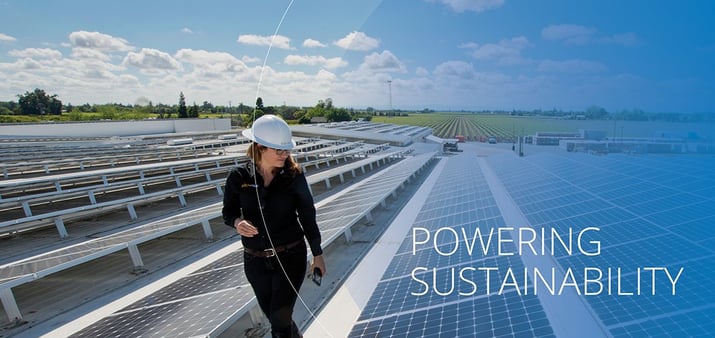 Image Source: SunPower
With a push for cleaner, more efficient energy sources, solar has often been considered a viable option. And SunPower's latest sustainability report shows that solar solutions seem to finally be emerging as the breakout star both companies and consumers have long hoped for.
Here are a few highlights from the report:
Job Market
With any new industry comes new jobs, and solar job growth has increased 20% or more for the fourth consecutive year. As of 2016, the solar industry accounts for over 250,000 jobs, with 35,000 of those being added in the last year alone.
Corporate Responsibility
Some of the world's top corporations now rely on solar energy in some capacity. Companies like Walmart, Target and Macy's have taken a more responsible approach to powering their operations, with the majority of corporate solar users relying on Sunpower systems.
Community Outreach
Sunpower's report notes that nearly 1 out of every 5 people worldwide have no access to electricity. Solar solutions, like those of Sunpower's, place energy resources in the backyards of people who otherwise would could never afford it. In Sunpower's outreach initiatives, their remotely-placed solar service stations are expected to save over $28 million over the next 25 years for 1,022 low-income families.
Future Generations
Sunpower confirmed solar energy avoided distributing 7.27 million metric tons of CO2 into our environment in 2016 alone. That's like shutting down 767,000 homes for a year.
The findings demonstrated in Sunpower's sustainability report are not only astonishing, but also confirm solar's validity in today's energy industry and reaffirm the purpose and promise solar plays in a brighter future. Solar remains miles away from becoming the main energy attraction, but at least the report shows we're moving in the right direction.