As a health and safety leader, you want to ensure that your entire team is safely performing their tasks. It is crucial to report a workplace incident in the event one takes place. This will help your company remain compliant with OSHA and other health and safety regulators.

Traditionally, many organizations responded to each new wave of emerging regulatory requirements by assigning a dedicated team to handle new requirements. However, the rate of change to regulations continues to increase as standards proliferate and evolve. With compliance software, you can automate various regulatory procedures to ensure company-wide compliance. This allows you and your team to schedule audits and inspections, or other predefined activities to be sure all aspects of your compliance program are in effect. Compliance should not be seen as a one-time event, but as an opportunity to run the operations in a more consistent and predictable manner.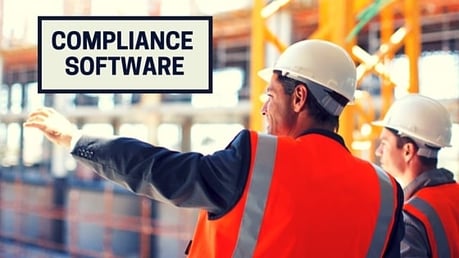 Compliance automation improves on existing procedures by introducing repeatable processes and workflows to compliance programs. Continuous compliance requires automation at key points in the compliance lifecycle. EHS software for compliance management provides the following benefits:
Plan - establish the objectives and processes necessary to achieve and maintain compliance
Data collection and reporting – collect, organize and correlate data, then manage by exception to identify issues early
Analysis and adjustment – evaluate what went wrong to improve in one area then apply lessons learned across the organization
Verify and control – measure new processes and compare the results against expectations to ascertain any differences and to fine tune new processes, ultimately determining where to apply changes that will bring the organization into compliance
Remember, you need to stay organized and in compliance with health and safety regulations. Request a demo and get a free trial of EHS Insight's Compliance Obligations software.