Preventing incidents in the workplace should be a top priority for every business. By reducing such events and claims, a company can help keep workers safe, reduce fines and fees from accidents and failed inspections, and improve workplace morale.
The Benefits of Incident Management Software
Incident reporting can be a daunting, time-consuming task. Fortunately, there's incident management software which makes it easy to track how workplace incidents occur, provides incident investigations, and evaluates trends across departments, facilities, or regions. A benefit to using this type of software is that all OSHA logs and incident reports are kept in a confidential application to help track incidents without exposing employee data. Another benefit is leveraging tools like claims management and incident analysis to help understand the severity and frequency of how, when and where incidents occur to be better able to create a proactive and safe environment.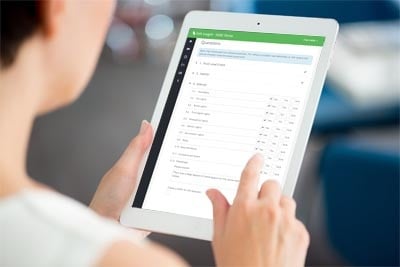 How Incident Management Software Works
When a business invests in incident reporting software, this can help target areas where accidents are likely to occur in order to better understand how to reduce – and eliminate them. Conducting incident analysis, tracking employee actions, and managing OSHA forms can help assess where problem areas are located so they can be addressed to eventually reduce safety related costs and risks.
Incident management software is the cornerstone for any improvement program, as it exposes gaps in reporting, improves efficiency and ensures all accident-prone work areas are addressed in a timely manner. Tracking workplace incidents will help companies target certain areas that need attention, and focus on measures to eliminate risks. By using incident software, a company can:
Track and analyze each workplace claim
Generate appropriate OSHA reporting logs
Produce required documents, including injury reports and forms
Track and identify trends through incident analysis
Streamline the overall EHS program while reducing costs

By understanding the severity and frequency of each event, businesses can gain better insight into workplace incidents and work to eliminate them. When this is done, it will be easier to create safer working conditions, improve business performance and achieve sustainability.