Employees are most productive in a workplace that is safe, healthy, and in a conducive environment. While it may not be possible to keep workplace injuries and illnesses at zero, it is possible to minimize them, and that is what safety leadership is all about.
As a safety leader, you will be expected to identify and control workplace hazards with the goal of achieving safety excellence. This can be done by implementing safety strategies which may include training workers, automating safety tasks, and performing periodic audits and inspections. You must remember to spend your time and effort wisely when it comes to implementing safety best practices. This will ensure that your entire staff has an understanding of the safety management processes in place. Productivity and employee morale will rise when the department is on the same page of workplace health and safety policies. Reinforcing this initiative - while providing constructive feedback - is one of the tasks of safety leadership.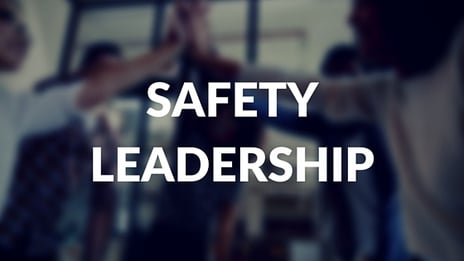 Apart from a consistent and growing bottom line, safety leadership makes your business unit compliant with occupational health and safety laws. Cases where a company is being sued for its lack of safety measures are costly, and the consequences that follow could be dire. Safety mismanagement may tarnish a company's reputation, impact its revenues, and cost it the trust and goodwill of consumers and the public at large.
Safety leaders should remain engaged with their workers and management team to practice workplace safety by:
Interacting with workers and listening to their concerns about workplace safety

Questioning them in between training sessions will also let you know how aware and engaged they are
Following up on any health and safety related incidents and making sure the incidents are addressed quickly
Holding employees accountable when they fail to adhere to safety standards
Remember, safety leadership involves going the extra mile to deliver quality to customers and employees. Vince Lombardi once said, "Perfection is not attainable, but if we chase perfection we can catch excellence." That should be the goal of every safety leader.