Environmental, health and safety (EHS) software plays a key role in most industries today. In short, it is the goal of putting a strong safety program in place within the company. This offers a number of benefits for the organization including minimizing risks associated with environmental regulations, reducing the company's environmental impact, and improving workplace safety for employees. Effective implementation of such a program encourages compliance, minimizes risks, impacts financial stability and improves the safety level in any organization.
Achieving Sustainability
One of the ways EHS management software plays a part in a business is in encouraging sustainability, which is becoming one of the more important attributes of a business model each year. The goal is to increase responsibility in this area by putting in place strategies for compliance and enhancing sustainability. Sustainability software can aid in the development of a sustainability program, global auditing, working within the supply chain, ensuring that workers remain safe and much more. Below are some of the benefits of leveraging EHS software in the workplace.
Helps identify potential risks within the company that may need to be addressed
Assists in the establishment of global sustainability standards and practices for the company or even the industry
Creates data reporting transparency on key performance indicators such as incidents, environmental impacts and other EHS metrics
Allows for streamlined processes which helps automate auditing procedures
Encourages effective management of tasks related to environmental, health and safety measures
Ensures that workplaces remain healthy and safe in all locations, including manufacturing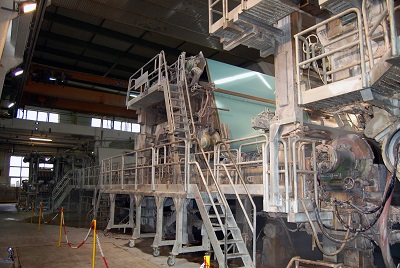 There is virtually no reason a company should go without some level of EHS program – especially in the manufacturing sector where risks, regulations, and compliance can be difficult to meet. Some specific areas of concern include environmental matters such as air emissions, air quality, noise levels, hazardous waste materials, and water conservation. In the area of occupational health and safety, EHS aids in communications and training, management of physical, chemical and biological hazards, and aids in effective monitoring methods. It can also be a key component of the facility design and operation sector.
Most industries - especially manufacturing - are directly impacted in the role of EHS. A company that needs to implement and improve in these areas within the manufacturing sector needs a powerful software system that allows for uncovering related risks, creating a plan to address them, meeting all compliance requirements, and implementing safeguards in virtually every facet of the company's business operations.
Request a free trial to find out how EHS software can help your business achieve sustainability.