Reducing work-related injury rates drives several operational benefits including cost reductions, business growth and responsive risk management. With safety software, organizations can identify, manage and control occupational health and safety incidents.
Safety software can be used to manage a department's environmental, health and safety (EHS) operations. It helps improve transparency, efficiency (by automating various safety tasks), and reduce potential risk. Employers must remember that implementing EHS software ensures that all employees are working safe. However there are many reasons to improve safety performance. Most obvious is for the sake of employees and other individuals who are at risk of injury. Health and safety software helps companies identify, manage and reduce workplace incidents in order to achieve compliance.
Also, many companies review safety performance (e.g. Experience Modification Rate) during vendor selection, ultimately using safety as a key attribute in awarding contracts. This is sometimes driven by policy and therefore organizations with poor safety performance are effectively cut out of the competition for work, affording those with excellent performance a distinct competitive advantage.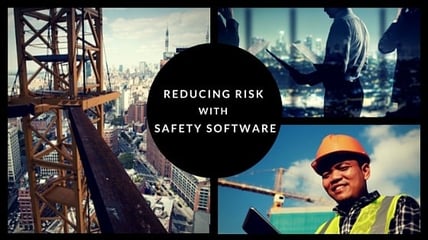 When implemented correctly, a good EHS program helps companies identify and control significant loss-producing exposure. It is up to the EHS team to identify, manage and control the risks present in each company's daily operations. Efficient teams need tools to manage EHS related information, track progress on their goals and report to management. EHS Insight's Health and Safety software is a key component of this toolset.

Here are just some of the features of safety software:
| | |
| --- | --- |
| Audit and Inspections | Configurable Incident Data Collection |
| Health and Safety Performance Reporting | Corrective and Preventative Action Tracking |
| Incident Investigation | Incident Reporting Management |
| Training and Competency Management | Injury and Illness Recordkeeping |
| Hazard ID and Risk Assessments | Hazardous Materials Communications |
| MSDS Library with Content Synchronization | Occupational Hygiene Tools |
| Management of Change | Liability Claims and Reserve Management |
| Regulatory Reporting Templates | Risk Assessment and Risk Register |
| Implementation and Configuration Services | Near Real-time Dashboards |
| Email Alerts and Warnings | Multiple Language Support |