For some environmental, health and safety departments, the Corrective and Preventive Action (CAPA) process is part of everyday operations. With the help of CAPA software, your organization can reduce the number of workplace-related health and safety incidents.
CAPA software helps organizations avoid unnecessary costs and risks while ensuring safety and success in compliance audits. By identifying high risk areas within a business, corrective actions can help safety personnel point out non-compliant practices in order to prevent incidents from reoccurring. CAPA software eliminates written documentation and spreadsheet-based systems, which allows for automation and accuracy.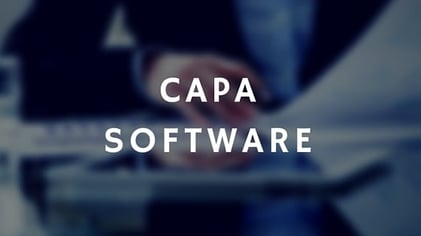 There are various features in a web-based CAPA software solution. EHS departments have the ability to set up instant alerts regarding new developments in the CAPA workflow. In addition, this type of software also provides robust reporting with customizable reporting to show relevant incident metrics. It can also encourage employees to be more accountable for their own actions, and also enable them to improve their own areas of operation.
Cases of nonconformity must be recorded in order for an EHS department to determine the root cause. With better insights into EHS operations, teams can identify and improve their incident management programs. CAPA software programs can take away the hassle of paperwork and also give a broader analysis of workplace incidents. Remember, CAPAs are used to strengthen safety culture within companies, especially EHS departments.
Are you looking to automate your CAPA process? Request a demo and get a free trial of EHS Insight today.