Slips, trips, and injuries happen even in the best environments. Mistakes happen. In some cases, there is no way to prevent these risks from occurring. However, a simple slip can be made much worse if your company does not properly report it and look for ways to avoid similar incidents in the future. That's a lost opportunity.
Incident management software can make it much easier for the organization to learn from each incident. It provides you with a foolproof solution for documenting what occurred so that you can move past the risk and learn from it.
What Are The Benefits of Incident Reporting Software?
This easy-to-use solution gives you the best possible avenue for not just gathering information, but creating an incident report that's comprehensive. Incident management software can offer numerous benefits including:
Helping you through your own investigation to ensure all information is made available, organized and understood
Creating the requirement to investigate based on the severity of the incident
Helping you gather and store all relevant documentation and data in one place
Allowing for the reporting of relevant investigative findings and associated details
Providing a mechanism for the identification and assignment of corrective actions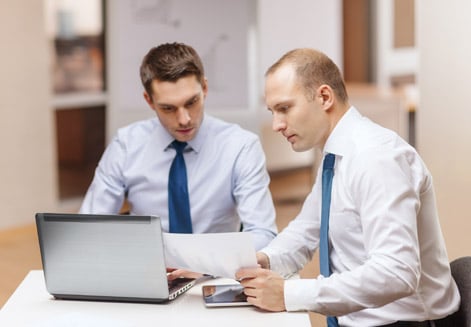 Any type of business can benefit from the investment in this type of incident reporting software. The reasons are clear. As a business, you need to document all types of slips, trips, and falls whether they happen with your employees or your customers. More so, you need to meet all requirements for Workers' Compensation, insurance plans, and state laws. This differs from one state to the next as well as one industry to the next. Even if you have never had an incident at your location, you need effective software on hand to help you to minimize the risk of missing important data.
With the help of this type of software, your business can effectively:
Determine what happened
Loop in all management and involved personnel
Create a detailed report of the findings
Ensure all insurance companies and involved parties have the documentation necessary
Determine the root causes
Create safety solutions to minimize the likelihood of these types of incidents happening in the future
Ultimately, as a business owner, you want to take every step possible to reduce the number of incidents that happen on your property. With incident reporting software, you'll have the tools to gather information, store them, and use them to make better decisions in the future. It can pay for itself quickly by helping you to prevent future incidents.
For more information on how incident management software can help your organization, request a demo today.